From the positive response of the patients, the team also plans to measure whether canine therapy produces changes in pain, respiratory capacity, and mood.
Introducing therapeutic trained dogs into hospital intensive care units (ICUs) can relieve patients' physical and emotional damage in a substantial and safe way, according to medical experts at Johns Hopkins University.
In an article published in the journal Critical Care, experts advocate the convenience of using these dogs to help patients whose condition is not serious in light of the results of a pilot program developed in 2017 at the ICU of Johns Hopkins Hospital in Baltimore Maryland). They also recommend other hospitals to test these " non-pharmacological interventions ".
Dale Needham, a professor of medicine and rehabilitation and physical medicine at Johns Hopkins University School of Medicine, pointed out that a pet can help people in the ICU become active and commit to the goal of achieving their own recovery. as soon as possible.
"For ICU patients it would be necessary to" give them fewer drugs and rely more on non-pharmacological interventions, such as music therapy, relaxation treatment and treatment with animals. "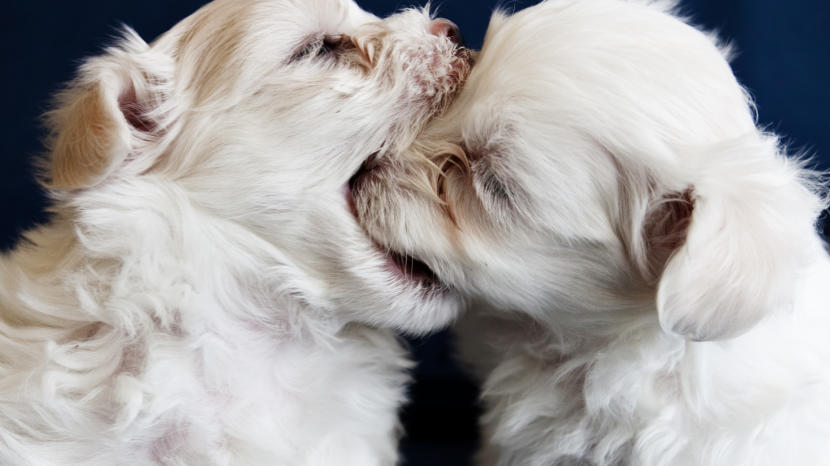 Breathers, tubes, catheters, and other technological devices that are often placed in ICU internees " dehumanize " and " demoralize ", and the fact that they are usually sedated and prostrate in bed, which can cause them muscle weakness, mental confusion, depression, anxiety and post-traumatic stress, Needham said.
Studies show that up to 80% of ICU patients suffer from delusions, confusion, and sometimes hallucinations while they are hospitalized, and there is also increasing evidence that these problems are reduced in more active and less medicated patients.
Therefore, after knowing the positive results obtained with the canine therapy in the rehabilitation unit of the hospital, it was decided to adopt the protocol to test it in the ICU.
The ten ICU patients who received visits from these dogs in 2017 were aged between 20 and 80 years and varied diagnoses.
Each of these patients received at least one 20-30 minute visit during their stay at the facility and in some cases, this visit included the presence of a physical or occupational therapist.
"The data show, from a psychological perspective, that dogs can help patients, for example by giving them a reason to be more active," said Megan Hosey, assistant professor of rehabilitation and physical medicine.
The protocol developed by Needham, Hosey and other experts states that in order to receive visits from dogs, patients should be aware and alert enough to relate to the animal, not to be at risk for infection, and obviously be interested in the visit.
As for dogs, they must be registered in the Pet Partners program, which ensures that as many animals as those who care for them are up to date on the necessary preparation.
In view of the positive response from patients, the team plans to measure future experiences if canine therapy produces changes in pain, respiratory capacity, and mood.
"As soon as a dog enters the room waiting for a pat or candy, it's hard for the patient to resist and not get involved," Hosey said.
Sometimes it is enough for the dog to sit close to the bed because it is a presence that calms and is affectionate, appearing to improve the mood and relieve the pain, added the teacher.
Hosey said that in the light of Johns Hopkins' findings, other intensive care units and other departments in hospitals should consider non-pharmacological interventions and partner with organizations such as Pet Partners and Assistance Dogs International that certify the animals.
They should also focus on patients who are likely to succeed and improve, not those who are delusional or contagious.
Animal therapy is "a tool in a set designed to treat the soul and not just the patient's body," according to Janice Jaskulski and Stephen Wegener of Johns Hopkins and Linda Chlan of the Mayo Clinic.