US President Donald Trump accused Democrats on Saturday of drafting a "very political" report on Russia and the FBI with a view to blocking it, as it did yesterday, then blaming the White House for "lack of transparency".
This reasoning was exposed today on Twitter by the American president, who prevented yesterday the publication of the Democratic report on the investigations of the FBI and the Department of Justice on the possible Russian interference in the questions for the White House of 2016.
According to the White House, Trump decided not to disclose the document because it contains "confidential and especially sensitive fragments" that could harm the US and therefore invited Democrats to revise the document with the Justice Department for later publication.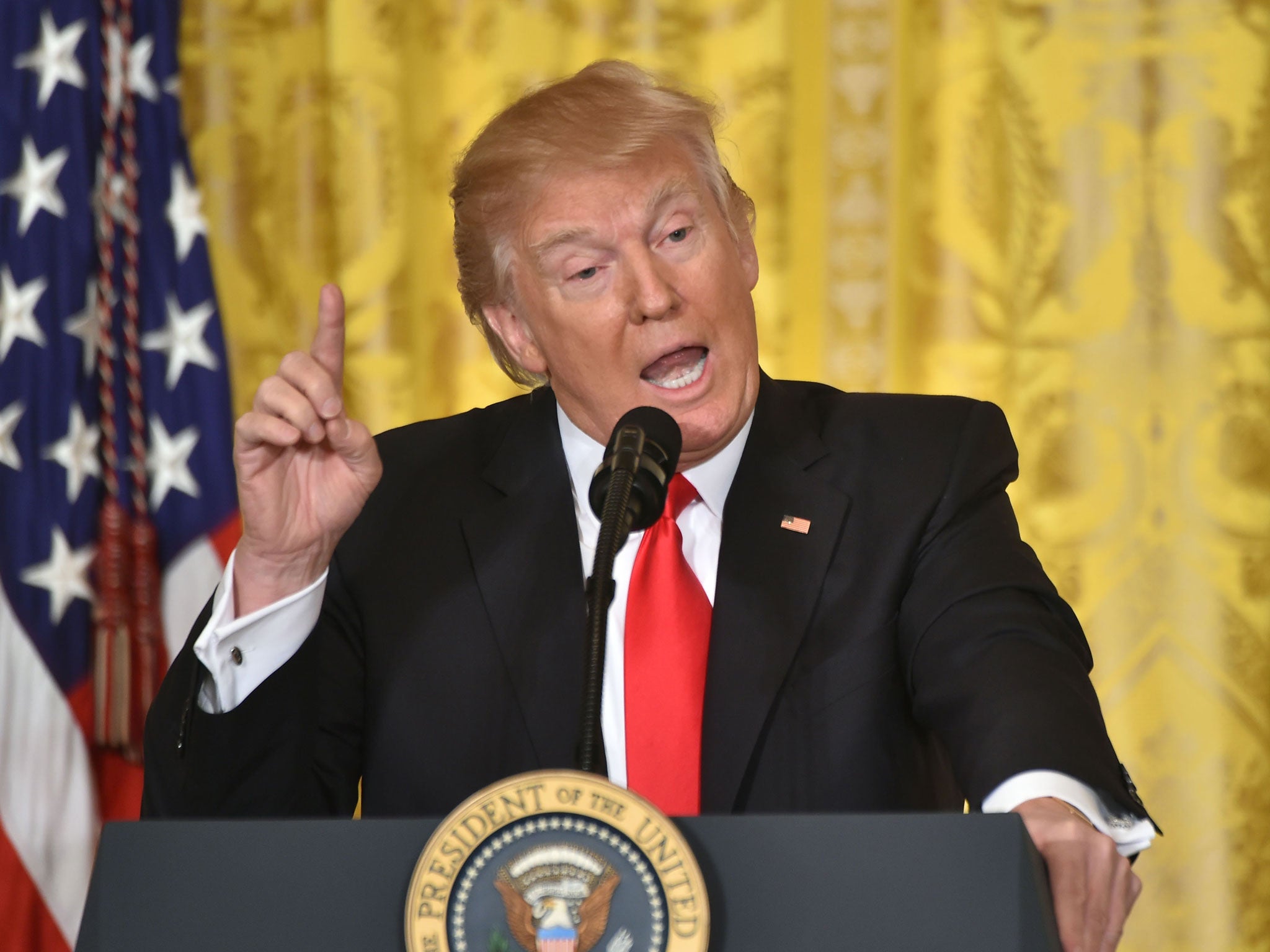 "The Democrats sent a very long political response report that they knew, due to their sources and methods (and more), which would have to be revised considerably, which is why they would blame the White House for lack of transparency. resubmit and send it back right! "Trump said on Twitter.
This was Trump's first public statement about his controversial decision to block the report, something that provoked a harsh reaction from the Democratic opposition.
House Democrat leader Nancy Pelosi said last night in a statement that the president's decision was "a blatant attempt to conceal the truth about the Trump scandal and Russia from the American people."
In addition, other lawmakers, such as Senate minority leader Chuck Schumer, have accused Trump of using a different "standard" for Democrats and Republicans.
The Democratic document is an opposing version of the controversial Republican report that was published last week denouncing alleged abuses of power in the FBI and the Justice Department in the context of the Russian investigation.
In that case, Trump authorized its publication.
Democrats believe the Republican report is intended to shake the investigation of special prosecutor Robert Mueller on possible coordination between Moscow and Trump's campaign in the 2016 elections and insisted on publishing their own version of the facts.
That way, the House of Representatives Intelligence Committee voted unanimously on Monday for the release of the Democrats' report, and gave Trump five days to allow or block its release.
Earlier this Friday, Trump met with FBI Director Christopher Wray, with Justice Department officials and the White House lawyer's office to discuss the Democratic report.
Subsequently, the White House informed its decision to prevent its disclosure.