Celebrities Latest Post
---
The eight haircuts that are trend this winter
With the desire for a change of look? Inspire yourself in the trends of this season that the 'celebrities' shine, you will not know which one to decide!
Pixie: the haircut for daring women
We know that it is not a new invention, but born in the fun (and full of absinthe) France of the 20s and had a major rebound in the 60s where models like Twiggy and actresses like Audrey Hepburn or Mia Farrow wore it with style in those years of transgression and artistic modernism.
When Vidal Sasson was already an icon for his emblematic haircut, the one known as Bob Cut (surprise!), He took credit for this style with the short hair of actress Mia Farrow. However, the actress, many years later, said that she was the one who before starting to shoot The seed of the devil cut her hair alone with this garçon style that, being sincere, did not really like her husband at that moment , Frank Sinatra.
This haircut returns with force this winter 2018 by the hand of Cara Delevingne , who surprised us all with his short and brown hair. This cut favors, above all, the oval faces, childish and with delicate and fine features but, the reality is that the fact of being able to play with the length of the fringe makes it a cut that adapts perfectly to many different types of woman.
Mohican for woman
This style known as Mohican or Mohawk takes its name from the tribes of Native American Indians and is characterized by cutting hair much shorter on the sides of the head than in the central part, thus creating a kind of ridge.
It is a short type for transgressive, daring and rebellious women. Rebels like the punk music of the 80s, a time when it became fashionable in the hottest bars of the most underground London.
At the moment it is a cut that we have seen in actresses like Tilda Swinton or Kristen Stewart . In the case of the latter is a 'fake Mohawk' as it is based on the use of the gel to create that effect shorter by the sides. In any case, it is a perfect cut for the winter when the clothes tend to darken our looks since with it you will not go unnoticed.
Bob, the haircut for women with the masculine name
The Bob Cut remains one of the clear trends for this winter of 2018. Also known as ¾ because it represents three quarters of what is considered a hairdo of long hair, is one that starts at the nape of the neck and has a continuous linear progression forward . It began to popularize among the nurses of the First World War for hygienic reasons but it became a fashionable women's haircut again in the 60's thanks to Vidal Sassoon.
His influence goes through all the decades going through short hair like that of Victoria Beckham when it was still known as Posh Spice until the popular long bob that we are seeing so much in recent seasons.
The bob cut leaves a perfect short hair for women who also do not want to spend much time glued to the dryer or the irons, so it is perfect for this winter, because by not abusing this type of hairstyle this cut will allow the hair to recover from excesses of sun and dryness of summer and autumn.
It is also perfect for curly or wavy short hair and as shown by the French actress and model Marine Vacth that sports a casual haircut and trend this winter 2018.
French mane, the hairstyle that never goes out of style
If there is a cut par excellence this season, that is the LOB (long bob) or French mane, a timeless that feels good to almost all women.
Also known as midi cut, is a classic although revised, adapting to new trends, because although before it was mainly in its smooth version right now is just as trendy with curly or wavy hair.
It is perfect for women with fine hair or with elongated faces like Bella Hadid's .
Shaggy cut and bangs curtain: pure movement
The shag or shaggy cut is a cut with movement, many layers that provide volume and that is accompanied by a fringe, the fashionable this winter? The bangs curtain popularized by Brigitte Bardot at the end of the 60s.
This cut can be done in both short and longer hair. This is what the trendsetter , model and hostess Alexa Chung looks like .
Curly short hair, headed by Rihanna
The artist started in the world of music with straight hair like a board that gave her a boyish look. Although even today we are surprised with impossible straightening, this winter has opted for a natural curly short hair, just as she is and we love it!
It is easy to take care of although with this type of hair, it is necessary to pay special attention to hydration, since it is a hair with a greater tendency to dryness and, therefore, to breakage.
Afro, the one women want but few get
The eight haircuts that are a trend this winter
No, do not try. If you do not have this type of curl closed to the afro style, no matter how long it takes this winter 2018, you will never get it. No matter how many curlers or permanents you do, if your curly hair is not like the actress of Game of Thrones, Nathalie Emmanuel , unfortunately, this is not your court.
However, if you are lucky enough to have this curl, a cut at the most style of the late 70's is what you should wear this winter 2018.
Long hair with waves to the water
This hairstyle is a trend one more winter, it seems that refuses to leave the podium of styles and we understand, the manes like that of Gigi Hadid are timeless, romantic, feminine and favor the majority of women.
---
News Latest Post
---
US university approves use of intensive care dogs
From the positive response of the patients, the team also plans to measure whether canine therapy produces changes in pain, respiratory capacity, and mood.
Introducing therapeutic trained dogs into hospital intensive care units (ICUs) can relieve patients' physical and emotional damage in a substantial and safe way, according to medical experts at Johns Hopkins University.
In an article published in the journal Critical Care, experts advocate the convenience of using these dogs to help patients whose condition is not serious in light of the results of a pilot program developed in 2017 at the ICU of Johns Hopkins Hospital in Baltimore Maryland). They also recommend other hospitals to test these " non-pharmacological interventions ".
Dale Needham, a professor of medicine and rehabilitation and physical medicine at Johns Hopkins University School of Medicine, pointed out that a pet can help people in the ICU become active and commit to the goal of achieving their own recovery. as soon as possible.
"For ICU patients it would be necessary to" give them fewer drugs and rely more on non-pharmacological interventions, such as music therapy, relaxation treatment and treatment with animals. "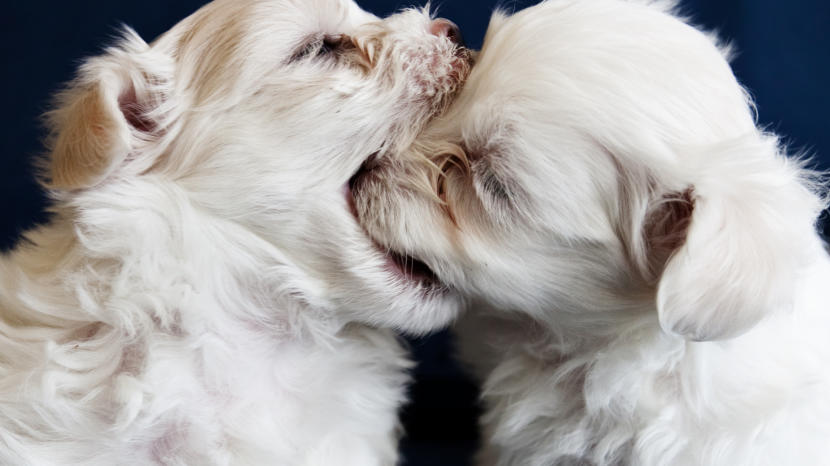 Breathers, tubes, catheters, and other technological devices that are often placed in ICU internees " dehumanize " and " demoralize ", and the fact that they are usually sedated and prostrate in bed, which can cause them muscle weakness, mental confusion, depression, anxiety and post-traumatic stress, Needham said.
Studies show that up to 80% of ICU patients suffer from delusions, confusion, and sometimes hallucinations while they are hospitalized, and there is also increasing evidence that these problems are reduced in more active and less medicated patients.
Therefore, after knowing the positive results obtained with the canine therapy in the rehabilitation unit of the hospital, it was decided to adopt the protocol to test it in the ICU.
The ten ICU patients who received visits from these dogs in 2017 were aged between 20 and 80 years and varied diagnoses.
Each of these patients received at least one 20-30 minute visit during their stay at the facility and in some cases, this visit included the presence of a physical or occupational therapist.
"The data show, from a psychological perspective, that dogs can help patients, for example by giving them a reason to be more active," said Megan Hosey, assistant professor of rehabilitation and physical medicine.
The protocol developed by Needham, Hosey and other experts states that in order to receive visits from dogs, patients should be aware and alert enough to relate to the animal, not to be at risk for infection, and obviously be interested in the visit.
As for dogs, they must be registered in the Pet Partners program, which ensures that as many animals as those who care for them are up to date on the necessary preparation.
In view of the positive response from patients, the team plans to measure future experiences if canine therapy produces changes in pain, respiratory capacity, and mood.
"As soon as a dog enters the room waiting for a pat or candy, it's hard for the patient to resist and not get involved," Hosey said.
Sometimes it is enough for the dog to sit close to the bed because it is a presence that calms and is affectionate, appearing to improve the mood and relieve the pain, added the teacher.
Hosey said that in the light of Johns Hopkins' findings, other intensive care units and other departments in hospitals should consider non-pharmacological interventions and partner with organizations such as Pet Partners and Assistance Dogs International that certify the animals.
They should also focus on patients who are likely to succeed and improve, not those who are delusional or contagious.
Animal therapy is "a tool in a set designed to treat the soul and not just the patient's body," according to Janice Jaskulski and Stephen Wegener of Johns Hopkins and Linda Chlan of the Mayo Clinic.
---
Studies Latest Post
---
What are the benefits of potato rind?
The potato is a delicious tuber that many people consume in Peru and in the world. However, we usually enjoy it without peel, without knowing that by doing so we eliminate many nutrients that can provide many benefits to our body. Therefore, below we tell you the benefits of this food.
It has essential nutrients. The potato has vitamin C, potassium, phosphorus, magnesium, zinc, iron, essential nutrients to maintain proper health.
It has a lot of fibers. Fiber is one of the nutrients that most possess the potato skin, which helps to have a better digestion.
Avoid stress. Potato is a very rich food that has a large amount of vitamin B6, a nutrient that helps in cell repair and reduces the presence of neurotransmitters that cause stress.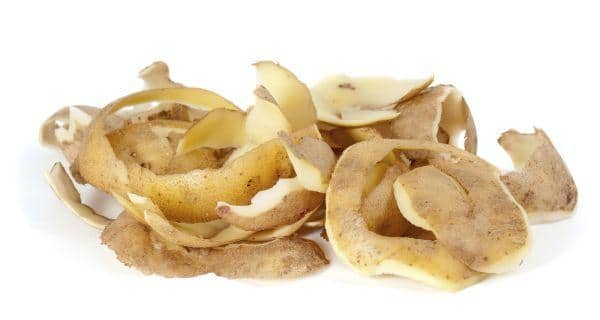 Strengthens the immune system. The potato skin has vitamins C, B, and calcium, which are necessary to protect the body's immune system.
Helps prevent cancer. Potato husk possesses substances that help destroy malignant cells that cause cancer.
Take care of the heart Thanks to the dietary fibers it has helped to reduce the levels of cholesterol in the blood, thus reducing cardiovascular diseases. It also contains natural antioxidants that protect the heart from the oxidative stress of free radicals.
Against kidney stones. The husks have a high content of potassium, phosphorus, starch, calcium, iron, sulfur, alkaline, copper and vitamin C, which help prevent and treat kidney stones.
Data
* By ingesting dietary fiber that has the potato skin helps control the process of absorption of glucose in the stomach and slows the rise in blood sugar levels.
* The peels help to prevent the loss of superficial skin in wounds or burns. It also prevents bacteria and fungi from developing.